This Year's Republican Candidates Have An Extremism Problem, Part II (Trump)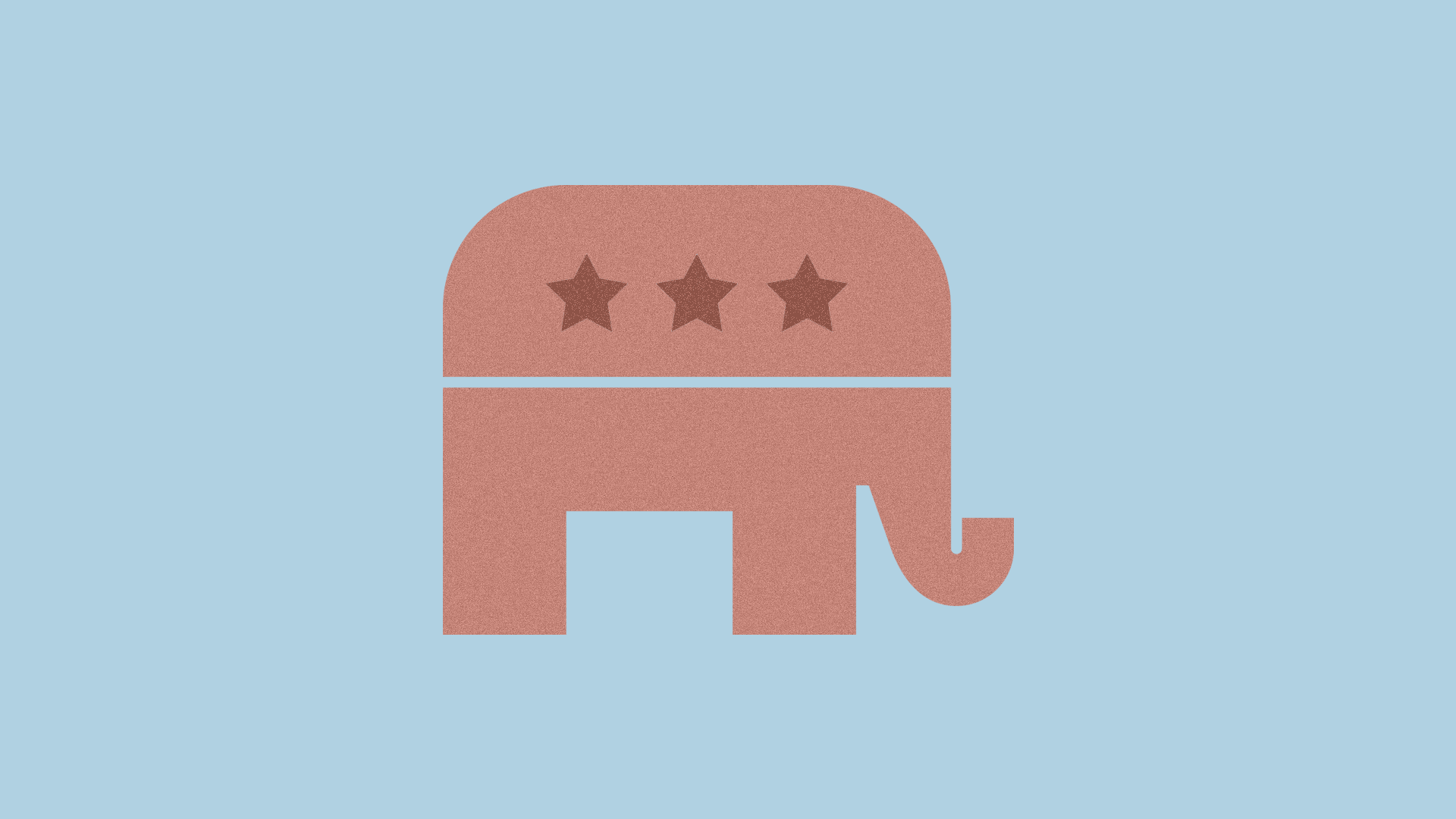 Earlier we looked at how scared Republican operatives are that the anti-Choice mania infecting their party is going to hurt their candidates in swing districts. Many also worry that the ideologically-fringe party activists who dominate primaries have selected some extremist candidates who are not always electable in general elections, not even in red wave cycles. In House races, most of their most insane candidates are in deep red districts where insanity is a plus and the fascists and criminals have nothing to worry about. Here are 10 familiar examples of incumbent lunatics, insurrectionists and criminals and their districts' partisan leans. All are from the extreme MAGA wing of the party:
Marjorie Traitor Greene (Q-GA)- R+45

Andy Biggs (R-AZ)- R+24

Lauren Boebert (Q-CO)- R+15

Matt Gaetz (R-FL)- R+38

Paul Gosar (R-AZ)- R+33

Mary Miller (Q-IL)- R+42

Ronny Jackson (R-TX)- R+45

Gym Jordan (R-OH)- R+40

Kevin McCarthy (R-CA)- R+31

Clay Higgins (R-LA)- R+43
And here are some extremist nut jobs who have already won their primaries… but in districts where independent swing voters decide who wins:
J.R. Majewski (R-OH)- R+6

Mayra Flores (R-TX)- D+17

Lori Chavez-DeRemer (R-OR)- D+3

Jim Bognet (R-PA)- R+8

Yesli Vega (R-VA) (D+2)

Jerry Shaffer (R-PA)- D+1

Monica de la Cruz-Hernandez (R-TX)- even

Barb Kirkmeyer (R-CO)- R+3

Chris West (R-GA) D+4
Writing for Axios yesterday, Josh Kraushaar and Andrew Solender reported that in Senate races outside of the Confederacy "Top Republicans, once confident about winning control of the Senate in the midterms, fear they'll blow it after nominating several deeply flawed candidates in winnable states, according to conversations with GOP strategists, pollsters and other officials… McConnell has been sounding this alarm for months: electing fringe candidates with checkered pasts could squander a golden chance to reclaim power. Now, McConnell is left hoping for a red wave so wide and powerful that candidate quality is irrelevant." Polls are already showing Democrats doing well against the Trumpist crackpots not just in swing states like Pennsylvania, Arizona, Ohio, Georgia and Wisconsin, but even in a state as solidly red as Missouri, where polls are showing that Lucas Kunce is likely to beat GOP frontrunner Eric Greitens— Greitens being the worst possible candidate and Kunce being the best possible candidate. All of those states are burdened with Trumpist candidates.
Kraushaar and Solender wrote that "In several crucial Senate races, polling, fundraising and news coverage tell a similar story. The Republicans are on the defensive rather than surfing the national wave of dissatisfaction with Democrats. Here are 3 the Republicans had imagined they would be ahead instead of struggling to catch up:
Georgia: A new poll of the Georgia Senate race, conducted by both Trump pollster Tony Fabrizio and Biden pollster John Anzalone for the AARP, shows Sen. Raphael Warnock leading Republican Herschel Walker 50% to 47%… Walker's personal flaws have made him an outlier: The Daily Beast last week reported that the former football great fathered several secret children and lied to his campaign staff about it— with the story quoting Walker's own aides calling the candidate a "serious liability."

Pennsylvania: The same pollsters found Mehmet Oz, the Trump-backed GOP nominee, losing to Democrat John Fetterman by six points, while holding a dismal unfavorability rating of 63%. Oz has been criticized by Fetterman as a "carpetbagger" from New Jersey and has gone dark on the airwaves since emerging from a bruising GOP primary in May.

Arizona: After receiving Trump's endorsement, Blake Masters has surged ahead in primary polls. But he has a lengthy track record of controversial writings, from lamenting American involvement in World War II as a college student to name-checking the Unabomber as an underappreciated thinker in a podcast during his current campaign.
And it looks like that investigation of the Republican Party coup attempt is starting to pay some political dividends too!
The worst possible thing for Democrats to do now's to sit back and hope the GOP destroys itself, a typical DCCC strategy. This week, Bernie warned his supporters that progressives are fighting on myriad fronts. "We are trying to save the planet from the ravages of climate change; we're trying to create an economy that works for all and not just billionaires; we're trying to defend and improve American democracy against those who are moving us toward authoritarianism; we're trying to create a public health care system which guarantees health care to all and protects us against future COVID variants; we're trying to protect a woman's right to control her own body against a reactionary Supreme Court; and we're trying to address the horror of increased gun violence. Among many other things. But, in the midst of all these struggles, we cannot simply remain on the defensive. At a time of obscene income and wealth inequality, outrageous corporate greed, and the growing concentration of oligarchic power, it's important that we contrast our vision for the future of this country, our values, against those who wish to defend the status quo and our corrupt political and economic systems. In other words, this is not a time for tinkering around the edges. The American people are desperately hungry for a new direction— economically, politically, morally— and we must not be shy about demanding the bold and systemic changes this country needs. We must make it clear that:
Greed is not good. The growing gap between the billionaire class and everyone else is not good. Buying elections is not good. Producing carbon emissions and destroying the planet is not good. Starvation wages and the exploitation of workers are not good. War and excessive military budgets are not good. Making huge profits off of human illness is not good. Charging people the highest prices in the world for prescription drugs is not good. Having a corporate media which limits the scope of public discourse is not good. Monopolization of the economy is not good. Ignoring the needs of the most vulnerable-- children, the elderly, and the disabled-- is not good. Racism, sexism, homophobia, and xenophobia are not good.
If we truly wish to make America great, we need to strive for an equitable distribution of both wealth and power. In the richest country in the history of the world we should end austerity economics and use the exploding technology to benefit all, not just the few. We should strive to be a nation that has eliminated poverty and homelessness, and where every worker has a livable income, the right to join a union, and increased influence on the job. We should have a political system which encourages grassroots participation, not one heavily influenced by super PACs and wealthy campaign contributors.
We should have the best educational system in the world from childcare to graduate school – accessible to all regardless of income. We should have a high-quality health care system where all people can walk into a doctor's office without worrying about the cost, because the system is publicly funded. Instead of spending more money on the military than the next ten nations combined, we should lead the world in efforts to eliminate war and climate change.